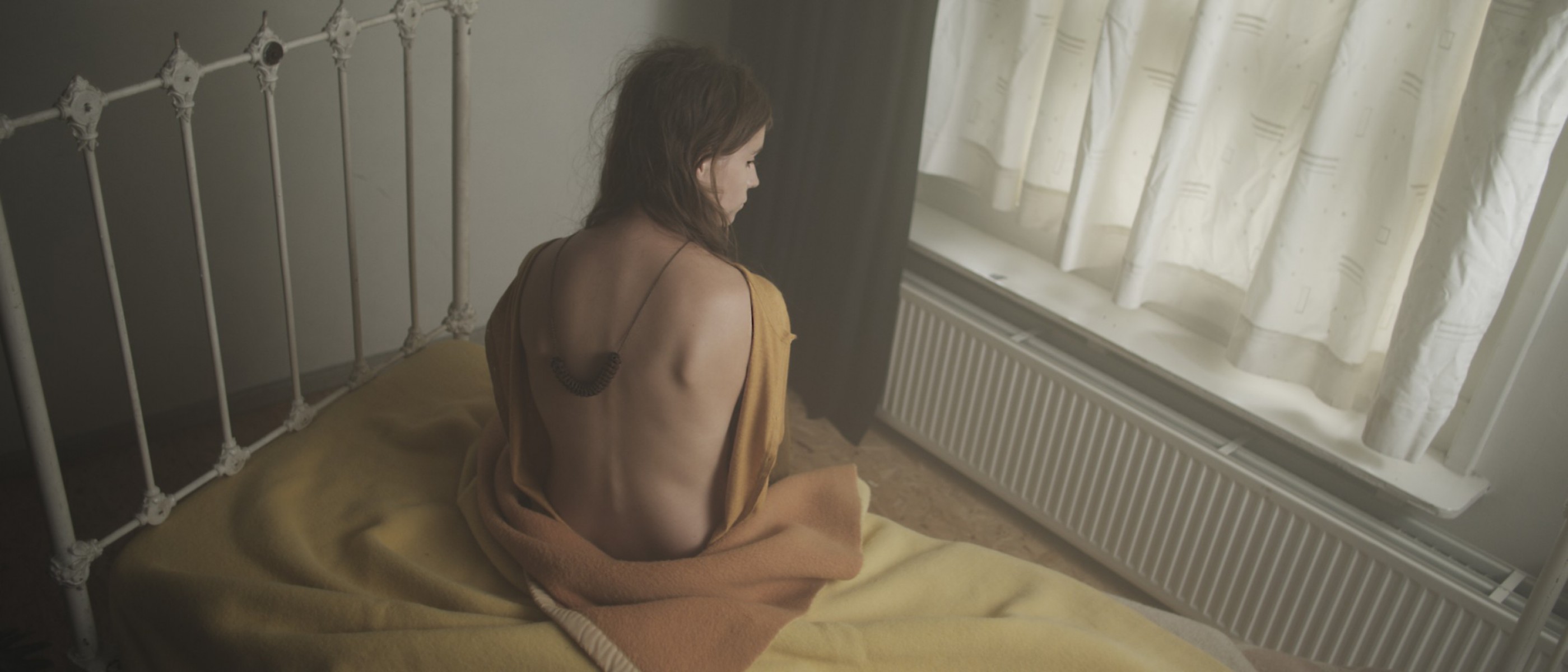 Her Innerview
Her Innerview (2014) short fiction film, 8 minutes, DCP format, colour, without spoken dialoque (filmed with a Red One 4K camera).
Recommended to watch the trailer in HD quality.
Film still: actrice Loek Beernink.
The film has been shown at NFF 2014( Netherlands Film Festival 2014) and Short&Sweet Amsterdam (2015).
Synopsis: Her Innerview is a short fiction/art film about Cécile Margotti, a young and insecure woman, who lives in a vicious circle until a baby appears in her life.
"Her Innerview" film project directed by Erica Baltimore is supported by AFK
(Amsterdam Fund for the Arts), Cam-a-lot (digital cinema rental equipment) and Ellis Faas.
Her Innerview – Trailer- from Erica Baltimore on Vimeo.
"Her Innerview" Film from Erica Baltimore on Vimeo.